Blessings
We understand that many people may be weighed down by the serious tone of the government broadcasts and the extent of the COVID-19 impact.
Therefore, we thought it would be a good idea to have a 'Blessings' page.
Although it is easy to focus on the negative or hone in on people's worries and fears, we felt it would be nice to celebrate some of the simple but important activities or events that have taken place during this time, that you otherwise might not have done, or that you appreciate more, e.g. cleared your garage, played monopoly, shared a meal together, got to the bottom of the washing basket, talked to a neighbour over the fence and checked hey are alright (from a safe distance), got the playdough out, baked a cake etc.

Each of these small actions is a prayer in itself and shows 'We keep calm and carry on'.
If you would like to share a smidgen of positivity, no matter how banal or seemingly insignificant, email the school on;
mlcps@mablinslane.cheshire.sch.uk
with the subject 'Blessings' – no need to write a message. You could simply write;
'We made a kite and tried to fly it in the garden' and hit send!
We will endeavour to create an anonymous positivity list on this our 'Blessings' page.
Blessings
Wednesday 6th May 2020
Joshua and his cousin decided to write  letters and draw pictures and send to a Crewe Alex player after we read that he is having to self isolate on his own as his young family live in Norway, they thought it would cheer him up.
Click the twitter logo to see their letters
Friday 24th April 2020
[/one_half]
"Clapping for all you lovely teachers and all key workers! ( well using a horn this week!!! )"
Thank you for everything that you guys are doing during this unusual time, Jessica loves coming to school and is having a lovely time!
Thank you for looking after her and keeping her safe so I can go to work!
Stay safe
💙💙💙💙💙💙💙💙💙💙💙💙💙💙💙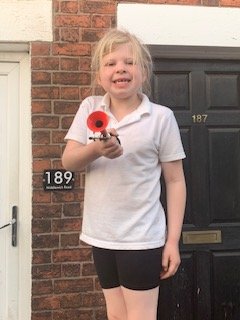 Thursday 23rd April 2020
"Feeling pleased to be able to use my skills to make uniform/scrub bags and comfort bags for the staff and patients at both Leighton Hospital and The Royal Stoke, and proud to see them delivered for use……..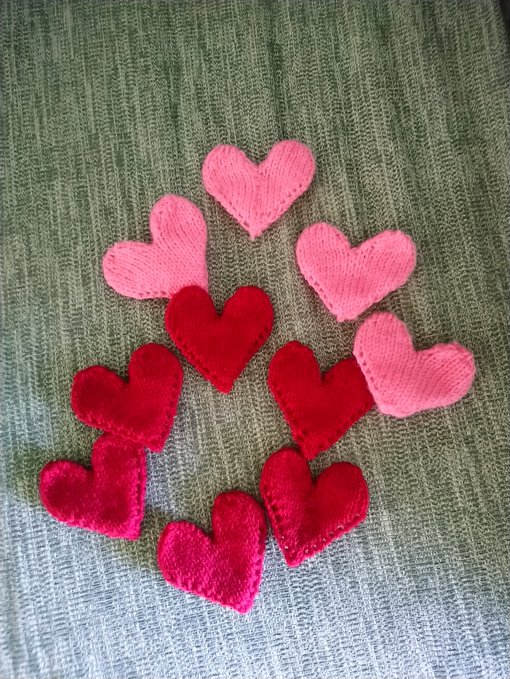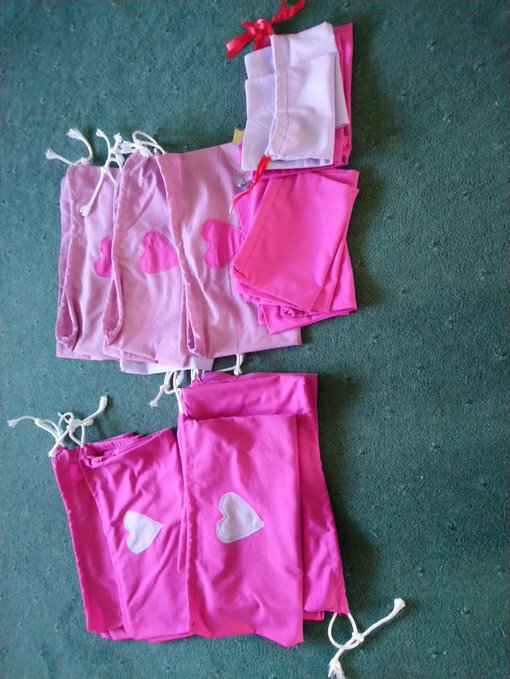 ……Also, along with my mum and sister-in-law making hearts to be given to the patients and their relatives in very sad times, hoping that it brings some comfort."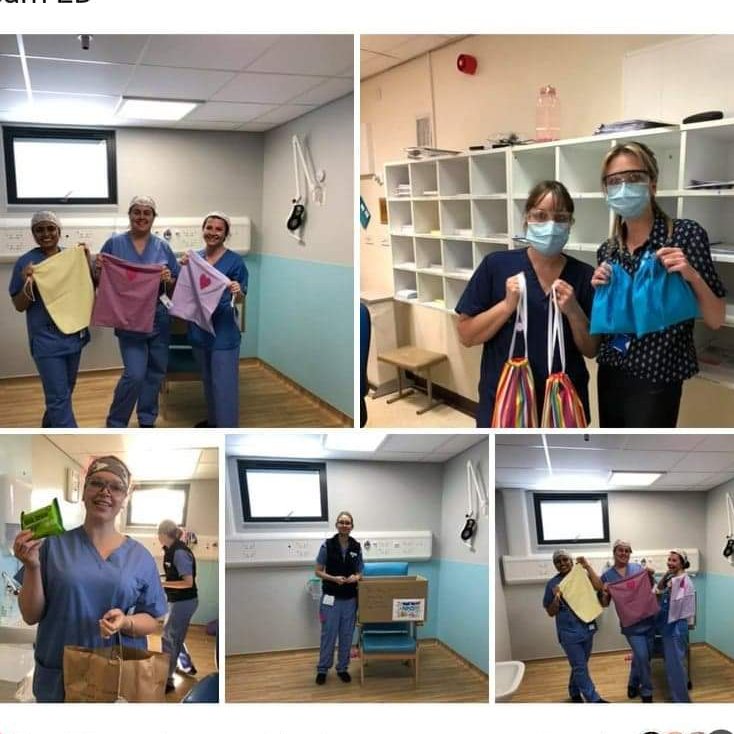 The boys were amazed a the sky….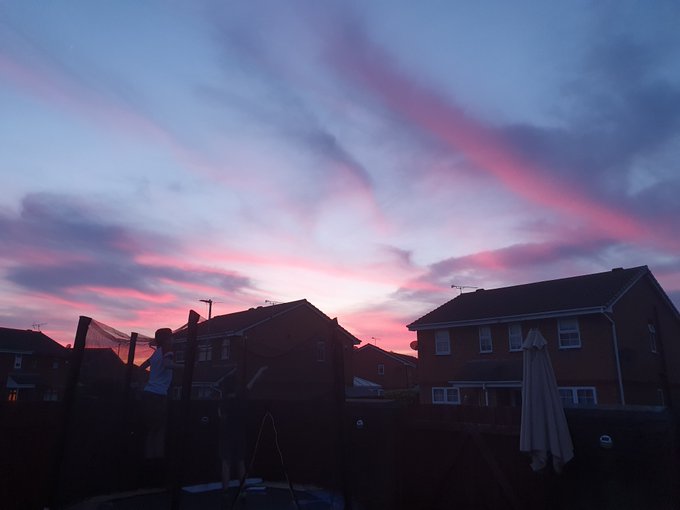 Isabelle loves dance classes & whilst she can't go due to lockdown she's feeling very lucky they've been having classes online for her upcoming Grade exams & fun classes too. She's happy to be staying in touch with dance friends. Thanks YSD for keeping them dancing.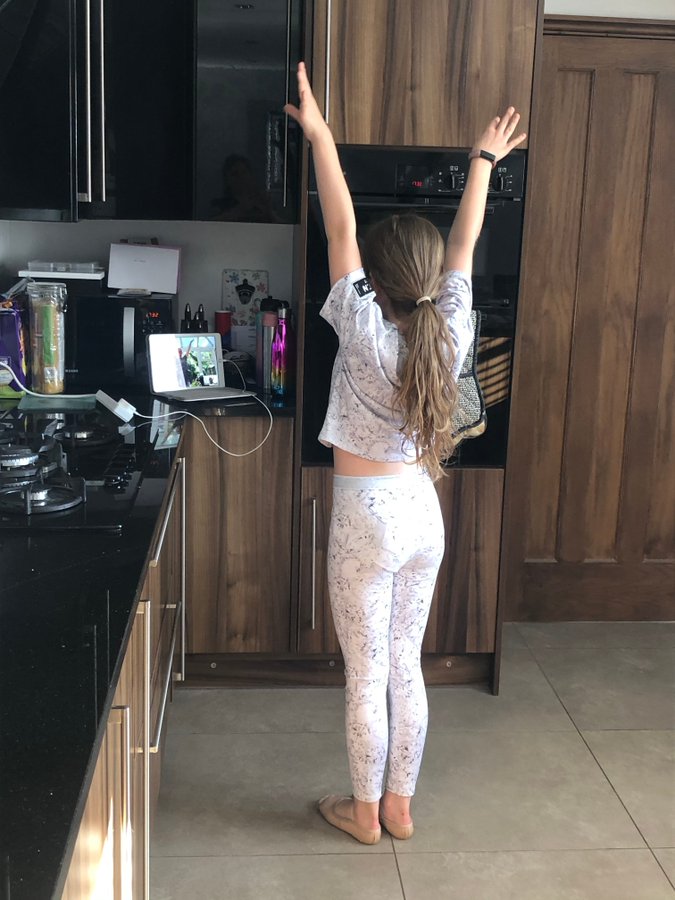 Wednesday 22nd April 2020
"Bird watching in a gown – as you do ha – hope everyone is great Xxx Can't wait too see everyone ❤️"

Lexi  YR 2 is enjoying her book in the sun Charlie and the chocolate factory – wishing everyone happiness & health"
"Anderson (Y3) & Corbin (EYFS) made a bird feeder and a bug hotel, for Forrest School and to tie in with Earth Day. Even Henry the tortoise was checking out the new critter digs!"
"Imogen from Mr Thompson's class has enjoyed working through a maths workbook that she has had for some time now but never got around to doing. Through working very hard on it she has been able to complete it today and is extremely proud of herself for all of the gold stars that she has earned."

Tuesday 21st April 2020
"Watching Oliver teaching himself dance moves from YouTube and practicing the moves over and over he's such a perfectionist!"
Friday 17th April 2020
"Reading the very positive newsletter and feeling blessed to belong to the Mablins family x"
"Alfie from Year 3 Mr Thompson having a lovely relaxing read in the sunshine 😍"
"Niamh is in EYFS. She looks forward to the weekly news letter and insisted on standing outside of school for a photo whilst she clapped. (we live next door).
Your all doing a wonderful job, she said she was clapping extra time for the staff still in school."
"Isaiah from year 3 has been such a blessing whilst at home.
Pls find attached some of his acts of kindness.
1. Baked cake for neighbours
2. Helps mum in the kitchen
3. Meditation time.
4. Reading time- he has to be requested to put the book away and go to bed. A sure bookworm!!
5. Yoga time.
6. Praying for COVID affected patients."
Thursday 16th April 2020
"Watch the boys have a water fight in the back garden laughing and having fun in the sun!!! ☀️☀️☀️"
"We have been enjoying being able to get out in the sunshine lots over the Easter break and Imogen has enjoyed reading The BFG to me in the sunshine today."
Monday 13th April 2020
"We have thoroughly enjoyed being able to take the time to sit around our table and eat at each meal time together! Not something we could do at all in the week, between work, after school club and nursery."

Wednesday 8th April 2020
"Realising how many people care about you and are thinking of you."
Friday 3rd April 2020
 "We made a cake together."
Thursday 2nd April 2020
"Imogen wanted to make our post lady smile with some art work as she is super grateful that although she can't see her grandparents for her birthday next week, she will still be able to receive their cards through the post."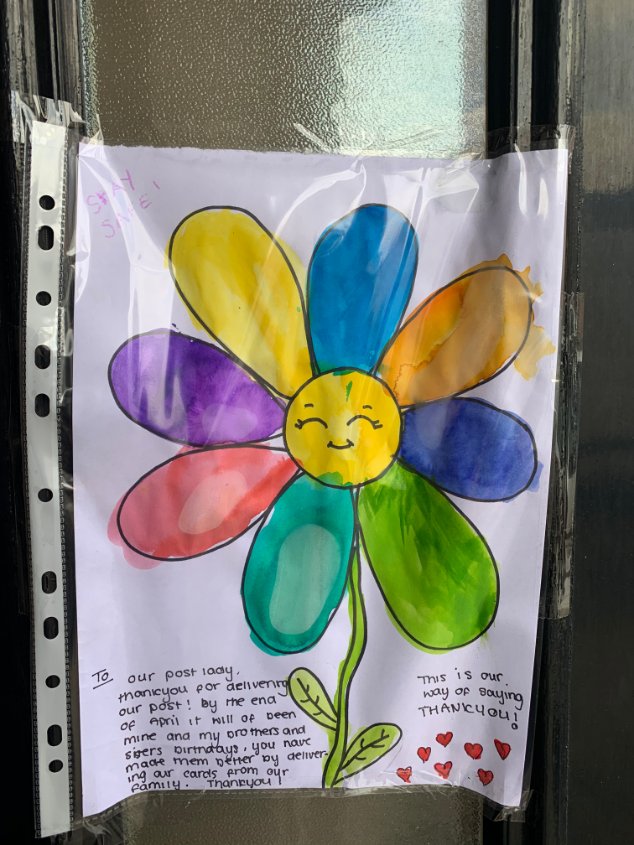 "Getting quality time with our daughters something that doesn't happen at their ages anymore.  Especially the oldest who is off to university in September!"
Wednesday 1st April 2020
"Teaching my mum and dad to face time so that we can keep in touch each day and they don't feel too isolated"
"I am thankful we are all part of the team who look out for each other. Go Mablins!"